Advertise with Environmental Technology
Are you looking for the best environmental analysis magazine? Welcome to Environmental Technology.
Advertising with International Environmental Technology and Asian Environmental technology is a proven way to generate new leads and worldwide exposure for your environmental products and services. Our portfolio of environmental magazines are suited for instrumentation manufacturers in the water analysis, air analysis and soil analysis markets, providing regular gas detection updates in every issue. Read our reviews to learn why our clients trust us to promote their environmental products.
The environmental monitoring magazines are delivered free of charge to a wide range of qualified instrumentation buyers globally and ensure your analytical products are targeted to the correct readers.
In this section you will find information and documentation for each publication, relating to online advertising, print advertising, issue features, circulation breakdowns and readership statistics.
Our latest media information is now available click here and request data on future spotlights and features.
Use the links below to view more details on advertising in the leading environmental monitoring magazines.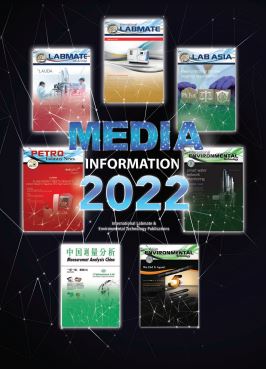 Need help producing your advertising material?
Please contact our sister company ILM Designs who will be happy to help.
Environmental Technology Online Advertising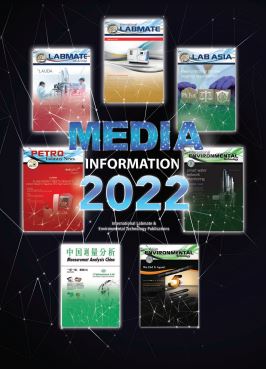 Online advertising with envirotech online provides a measurable solution for any budget. If you are looking to promote water analysis, air analysis or soil analysis products, then enviortech-online.com is the solution for you.
The online opportunities envirotech offers include front end banner display advertising, eBulletin/ newsletters (Monthly email to a wide range of global readers) and eDM (Direct email) solutions to name a few.
We have hundreds of visits every day from people looking for environmental equipment and news, so why not promote your brand or environmental technology solutions to these visitors. The eBulletin solution alone offers direct access to 52,400+ readers every month.
Do you have a presentation that you wish you could present to a captive audience with no travel, or hotels needed? eLearning is the best method for presenting a real working problem solving topic to registered contacts. Ask our team how eLearning could be used to generate top level leads for your company.
Read more about online advertising opportunities
International Environmental Technology: Advertising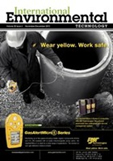 Circulated throughout Europe, the Middle East & Africa, International Environmental Technology is the market-leading environmental journal for companies wishing to sell their products into Europe, Africa and the Middle East.
International Environmental Technology's aim is to introduce and promote the latest environmental products to our readers and to provide our advertisers with high-quality and high-quantity sales leads.
Read more to learn how you can put your new environmental products and services in front of over 55,500+ of our readers.
Read more about environmental technology advertising
Asian Environmental Technology: Advertising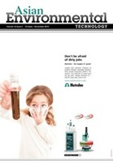 Circulated throughout Central, South East Asia, Australia and New Zealand Asian Environmental Technology magazine is the only journal for this territory that is dedicated to providing the latest environmental products and services available in the market. The magazine focus is on new environmental products available and provides valuable sales leads and important contacts with local distributors for water analysis equipment, air monitoring products and gas detection solutions to name a few.
Published 4 times a year in a tabloid (A3) format. Mailed to named buyers and decision makers with purchasing influence free of charge, this vehicle offers superb opportunity at a great ROI.
Read more about Asian Environmental technology
Digital Edition
May 2023
In This Edition Business News - Celebrating The Life Of A Gas Measurement Industry Icon - A New Home For Gas Sensor Specialists - Envea Completes The Acquisition Of Hycontrol Ltd Environ...
View all digital editions